News
NSW Government proposes expanded role for the Commission in water management
13-Jun-2018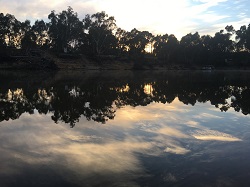 On June 6 2018, the NSW Government introduced the Water Management Amendment Bill 2018 to Parliament. The proposed bill would change and expand the Commission's role in relation to reviews and audits of water sharing plans.
The Commission's role in regards to review of water sharing plans would be revised to focus those reviews on the extent to which plan provisions contributed to triple bottom line outcomes.
The Commission is proposed to take over the role of undertaking audits that would assess compliance with provisions of the water sharing plans within the first five years of the plan, under s.44 of the Act.
Further, in conducting a review of management plans, the Minister will now be required to consult with the Commission, in addition to the Minister for the Environment.
Read more about the Water Management Amendment Bill 2018