Performance Standard for Local Land Services
Performance Standard for Local Land Services (February 2015)
Guide to using the Standard (March 2015)
Minister approves the Standard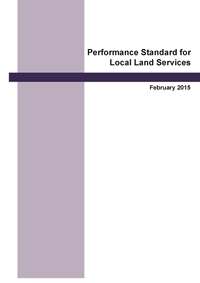 In February 2015, the Minister for Primary Industries approved the Performance Standard for Local Land Services (the Standard).
The Standard was developed by the Commission in consultation with Local Land Services, relevant government agencies and key stakeholders, and was endorsed by the Local Land Services Board of Chairs.
The Standard seeks to provide assurance to investors, ratepayers and other stakeholders that Local Land Services' investment of funds will deliver practical landscape management outcomes that reflect regional priorities and provide a triple bottom line return on investment.
The Standard is part of the state-wide targets, standards and priorities that are collectively defined as the "state priorities for Local Land Services" in the Local Land Services Act 2013.
The Standard will be an essential element in the scope of the Commission's audit of Local Land Services. More information is available on the Audit and Assurance page.
The Commission has prepared a guide to help Local Land Services use the Standard.
The Standard
In October 2013, the NSW Government requested that the Commission develop a new state-wide standard that is tailored to the new Local Land Services framework, incorporating plant and animal pest control, biosecurity, natural resource management, emergency management and agricultural advisory services. The Government also requested that the Commission consider broader issues such as community engagement, customer service, capacity building and governance.
The Performance Standard for Local Land Services establishes general principles and expectations for organisational performance that will support Local Land Services in delivering quality outcomes for investors, ratepayers, customers and communities.
The Standard comprises eight interdependent components which, when applied successfully and together, will inform business decisions and activities. These are: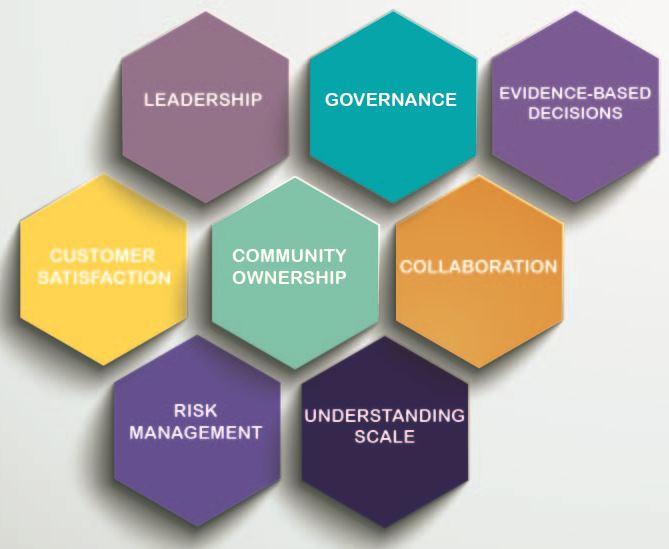 Governance
Leadership
Community Ownership
Customer Satisfaction
Understanding Scale
Collaboration
Risk Management
Evidence-based Decisions.
Each component specifies "Required Outcomes" which describe the mandatory requirements of the Standard.
This Standard has been created specifically for Local Land Services. Other organisations providing services to land managers and local communities, particularly partner organisations of Local Land Services, will also benefit from using this Standard.
In June 2014, the Commission released the draft Standard for consultation with Local Land Services, national, state and community partners and investors. The following were invited to provide feedback on the draft Standard:
Local Land Services:
Local Land Services Chairs, General Managers and staff
Local Land Services Strategic Planning Working group
Government stakeholders:
Australian Government, Department of the Environment
Australian Government, Department of Agriculture
Animal Health Australia
Environment Protection Authority
Local Government NSW
NSW Department of Primary Industries, including Biosecurity NSW
NSW Office of Communities, Aboriginal Affairs
NSW Office of Environment and Heritage
Plant Health Australia
Other stakeholders:
Consultants with expertise in evidence based decision making, governance and community ownership
Institute of Foresters Australia
Landcare NSW
Local Government NSW
Nature Conservation Council NSW
NSW Aboriginal Land Council
NSW Farmers
In September 2014, the Commission released the Draft Standard (Version 0.3). Local Land Services and other stakeholders were invited to provide comments on the draft.
In November 2014, the Standard was finalised after considering all comments received during consultation. The Standard was also ratified by the Local Land Services Board of Chairs before submitting to the Minister.