Water sharing plan reviews
Reviewing water sharing plans to identify opportunities to improve water sharing provisions and associated outcomes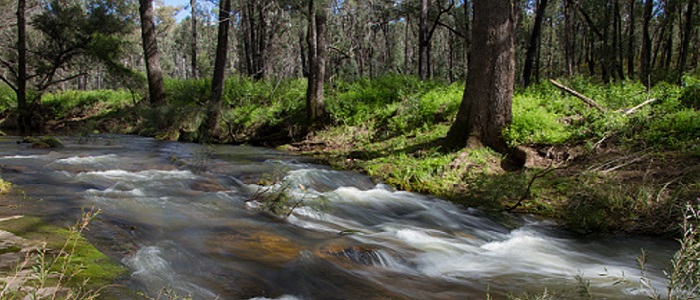 The purpose of water sharing plans is to prescribe how water is managed, firstly to provide for the environment and also to support social and economic outcomes. These plans typically apply for a period of ten years.
The Commission has a statutory role under Section 43A of the Water Management Act 2000 to undertake independent reviews of water sharing plans approaching expiry and report its findings to the Minister for Water. These reviews help to identify opportunities to improve water sharing provisions and associated outcomes. The Minister considers the Commission's report before deciding to extend or make a new water sharing plan.
Current reviews (2020-2021 Water sharing plan reviews)
Have your say
The Commission is calling for submissions on three inland water sharing plans from members of the community and stakeholders. These plans include:
North Western Unregulated and Fractured Rock Water Sources 20211
NSW Border Rivers Unregulated River Water Sources 2012
Castlereagh River Unregulated Water Sources 2011.
Two of these plans fall within the Murray-Darling Basin (NSW Border Rivers unregulated and Castlereagh River unregulated). They were amended in 2020 as part of the development of Water Resource Plans to remove alluvial water sources. These groundwater sources and associated provisions were moved to other water sharing plans that will be reviewed in the future. The Commission's review will therefore focus on surface water sources to which the currently legislated plans apply. However, if the Commission identifies issues of relevance to the groundwater resources removed from the original water sharing plans, for example in relation to surface-groundwater connectivity, we will note this in our review and indicate it should be considered in the review of the relevant groundwater plan.
A submission must clearly indicate the water sharing plan it relates to.
It would help if your submission addresses the following five key questions in relation to social, environmental and economic outcomes, and opportunities for improvement:
To what extent do you feel the plan has contributed to environmental outcomes?
To what extent do you feel the plan has contributed to social outcomes?
To what extent do you feel the plan has contributed to economic outcomes?
To what extent do you feel the plan has contributed to meeting its objectives?
What changes do you feel are needed to the water sharing plan to improve outcomes?
Submissions close at 5:00pm on Friday 16 July 2021.
You can email your submission to: nrc@nrc.nsw.gov.au or call 0448 481 420 for support with lodging your submission.
All written submissions will be published on this website in line with the Commission's submissions policy.
For more Information:
Amy Dula, Director Programs
Reviews provided to the Minister
The Commission has provided reports on the review of the following plans to the Minister for Water.
Greater Metropolitan Region Unregulated River
Greater Metropolitan Region Groundwater
Richmond River Area Unregulated, Regulated and Alluvial
Tweed River Area Unregulated and Alluvial
Plans being reviewed
The Commission is reviewing water sharing plans for the following water sources:
Bega and Brogo Rivers Area Regulated, Unregulated and Alluvial
Intersecting Streams Unregulated River Water Sources
Lower Murray Darling Unregulated Water Sources
Murrah-Wallaga Area Unregulated and Alluvial
Murray Unregulated Water Sources
Towamba River Unregulated and Alluvial